Dedicated Pile Driver Training & Certification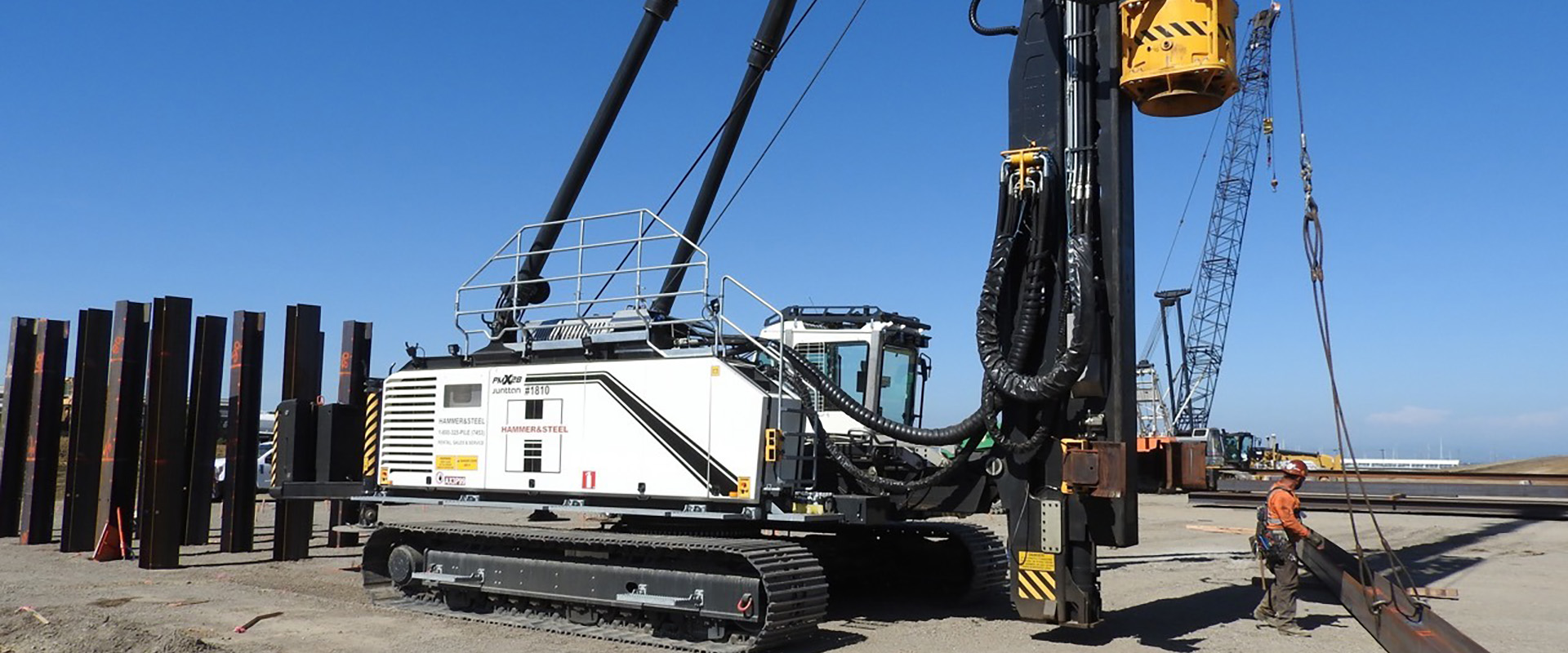 In November 2018, the federal Occupational Safety and Health Administration (OSHA) passed its final crane rule, 1926.1400, Subpart CC. This rule was directed primarily at crane operators, but it also included other related industries and equipment. One of those other industries and equipment types was the dedicated pile driver. This OSHA standard applies to those who use pile driving attachments on cranes and to the dedicated pile drivers themselves.
1926.1400(a)
This standard applies to power-operated equipment, when used in construction, that can hoist, lower, and horizontally move a suspended load. Such equipment includes, but is not limited to: Articulating cranes (such as knuckle-boom cranes); crawler cranes; floating cranes; cranes on barges; locomotive cranes; mobile cranes (such as wheel-mounted, rough-terrain, all-terrain, commercial truck-mounted, and boom truck cranes); multi-purpose machines when configured to hoist and lower (by means of a winch or hook) and horizontally move a suspended load; industrial cranes (such as carry-deck cranes); dedicated pile drivers; service/mechanic trucks with a hoisting device; a crane on a monorail; tower cranes (such as a fixed jib, i.e., "hammerhead boom"), luffing boom and self-erecting); pedestal cranes; portal cranes; overhead and gantry cranes; straddle cranes; sideboom cranes; derricks; and variations of such equipment. However, items listed in paragraph (c) of this section are excluded from the scope of this standard.
ATS Specialized has the knowledge, curricula, and instructional staff to deliver the highest quality dedicated pile driver training and to help your operators obtain the NCCCO certification recognized by OSHA.
DEDICATED PILE DRIVER CURRICULUM SUBJECTS

Pile Driving Terminology
Site inspection
Equipment Maintenance
Capacity / Load Charts
Assembly / Disassembly
Operation of Equipment

OSHA & ASME Regulations
Equipment Inspection
Proper Hammer Installation
Manufacturer Limitations
Equipment Set Up
Equipment Shut Down